Rent a chain hoist motor for your event
Are you organizing an event soon and would you like to rent a chain motor hoist? Riggingbox will help you. The motor hoists that we have in our range are all known for their reliability and their carrying capacity. We have lighter options available, such as 250kg chain hoist motors, but also electric chain hoists that can carry 1000kg or even 2000kg. No matter the job, we have the right chain hoist motor for you. The hoists themselves are relatively light in weight, which makes them ideal for transportation.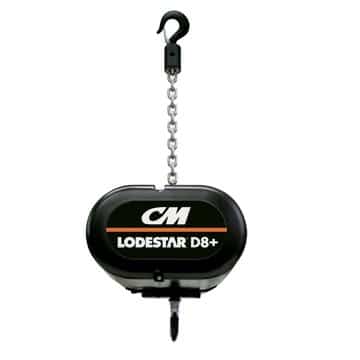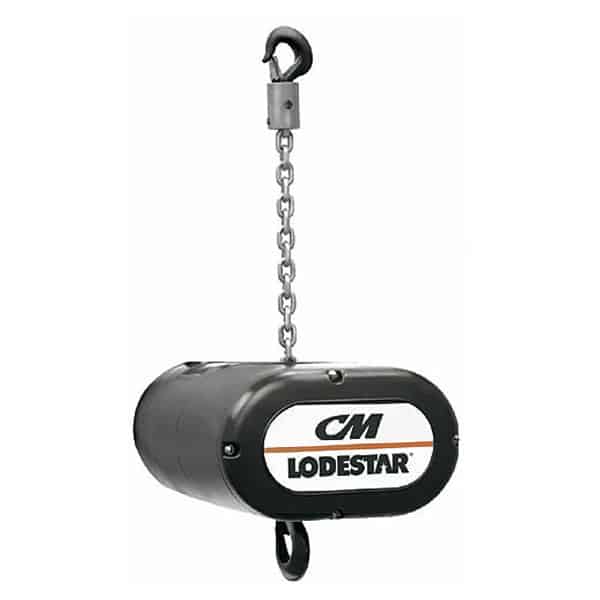 A motor hoist solution for every demand
From our range you can rent motor hoists for any carrying weight. Each variant has its own maximum carrying capacity. This ranges from a special hoist for a maximum of 250 kg to motor hoists that can lift even 2000 kg. Every chain hoist motor has an maximum carrying indication, which we will point out to you. That way you can be sure that you make the right choice. If you aren't entirely sure which choice is best for you, feel free to ask our specialists for substantiated advice. Together we will find out which chain hoist is best to rent for your event.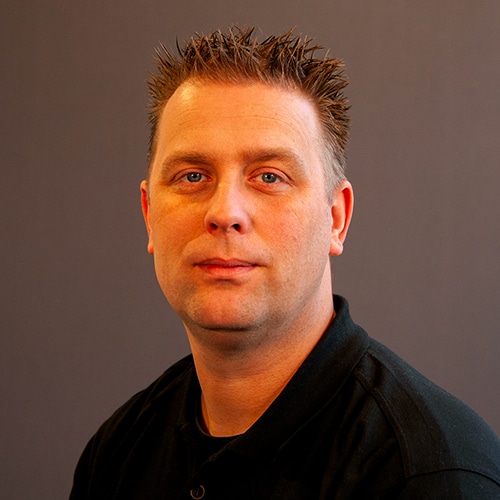 Need help?
Our webshop is particularly useful for technicians who know exactly which materials are needed to realize their technical plan. Are you not quite sure which materials are best to rent? Then we are happy to help you make a choice. A sketch or description of your plans and location is often sufficient for us to provide you with substantiated advice.
Rent the perfect motor hoist to match the height of your truss
With a motor hoist, the audiovisual equipment attached to the truss can be hoisted to the correct height. This is the ideal solution for many events and performances. You can create a new dimension with audio and lighting at the right height and thus make your event a lot more professional. The combination of the motor hoist, the control and the cabling is very important here. You can go to Riggingbox for all chain hoist parts and other rigging parts. This gives you a complete package that is guaranteed to get your audiovisual equipment up and running.
Automatic overload prevention
The motor hoists that Riggingbox offers you are protected against damage from overload. There is a sensor in the system that automatically activates the brakes when the weight becomes too much. This way you can be sure that the hoists will not break because of an overload. Are you not sure about the weight  of the equipment that you want to lift into the air? Then talk to our specialists. They can give sound advice based on your information. This way you can rent the right motor hoist.
Inspection of the motor hoist
Riggingbox inspects the motor hoists annually to guarantee the safety. It is mandatory to do this every year, but you don't have to worry if you rent the motor hoist for longer than a year. In addition to our own workshop, we can also carry out the inspection at your location, even if your location is somewhere abroad. The Riggingbox technicians are trained to handle the materials of various manufacturers and are certified to inspect any type of motor hoist. At Riggingbox you will experience a total solution in the rental of rigging equipment.
Rent a motor hoist from an experienced party
We already have been able to provide many events with the right materials, and we would like to do the same for your event. Our experience includes a number of big names, such as The Voice of Holland, Pinkpop, Lowlands and the Eurovision Song Contest in Portugal. We're very proud of this!
In addition, touring artists have also come to us to rent rigging equipment. For example, we have helped Volbeat, Florence + the Machine, Rammstein and Red Hot Chili Peppers with our materials. We take all these (and other) experiences with us when we work with you. We ensure you that everything you rent from us will be the best option for your event, production or tour.
Not quite sure yet?
Not sure about your technical design? Or are you unsure about the right motor hoists to rent in your situation? Our specialists will gladly assist you. Based on your wishes and requirements, we draw up a technical plan together. We use this as a blueprint for the realization of the event, production or tour.
We take everything into account, such as the intended carrying weight of the motor hoist and the desired length of the chain. You can also contact us for the controls and cabling. We offer everything you need to turn your event into a success!
Enjoy Riggingbox's worldwide service
Are you planning to take your event, production or tour abroad? We also help you outside our own borders, wherever you are in the world. For example, do you want the rented motor hoist or other materials to be checked and approved by our experts? Riggingbox is coming to you! In addition to our own warehouse in Utrecht, we can also carry out the inspection at your location. In this way we can completely unburden our customers.
We are available 24/7 for urgent jobs, even if they are abroad. Our experts will get to work for you right away and ensure that you can continue your event, production or tour. By offering you this worldwide service, your full attention can go to your event, production or tour.